The Patent ("Mathematical method of 2D Barcode authentication for Embedded Processing") is directed to developing mathematical method of 2D (two-dimensional) Barcode authentication, utilizing digital signature concept, and suitable for embedded processing.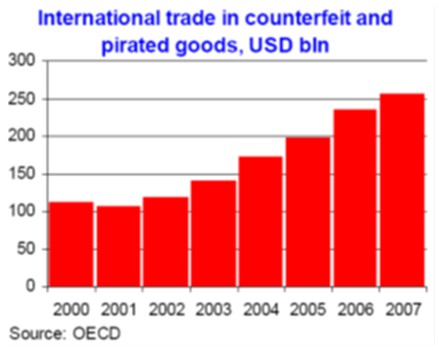 2D Barcodes, designed to carry certain information about the products, has become one of the important components in their counterfeiting. "Track and trace" through an "information" label is a main application for the barcode industry. Upgrading this "information" barcode with the protective, anti-counterfeiting features is a natural extension – from tracking an individual item throughout the value chain with barcode to using that same system and that same barcode to ensure that all products within the value chain are authentic. Protecting labels, which are circulating in supply chain anyway, instead of building separate product protection systems, makes this approach very cost effective.
Accordingly, there is a need in Auto ID industry for barcode authentication technology to combat counterfeiting and to protect product integrity employing the existing barcode information infrastructure.
Attached is the full patent text: