2DTG unveils DPM Reader for Honeywell 7800 EDA. Functionally it's the same product as DPM Reader (Plugin) for Xenon 1900 platform, but compiled in Windows Embedded Handheld 6.5 environment.
Dolphin 7800 rugged EDA delivers multi-purpose computing, communication, and data collection at desktop-like speed, empowering workers to get the job done, regardless of location. This mobile computer is lightweight and compact in design.
Dolphin handheld, upgraded with DPM Reader, demonstrates solid DPM performance – on par with the specialized DPM scanners in the market: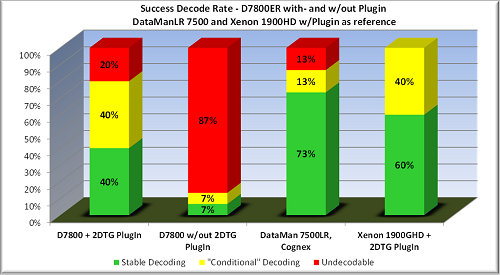 The full Performance Evaluation report can be downloaded from "DPM Reader - Dolphin Handheld" page.