Potomac MD / June 26, 2014: 2D Technology Group, Inc. (2DTG), a leading provider of robust and high performance barcode decoding software for Auto ID industry, today announced that it has entered into Business Partner Agreement with HHCS Handheld USA, Inc. – a premier North American supplier of rugged mobile products: from PDAs to tablets to PC products.
HHCS Handheld USA is a part of a Handheld Group - a leading manufacturer of rugged mobile computers and the fastest growing company in this sector. Its products are used in a wide spectrum of field applications, most often in the most demanding of environments. They are best known for the combination of high performance and strength to be able to handle the most challenging field or industrial applications. All products have IP65 classifications or higher and are tested for drops, vibration and condensation. Handheld provides mobility solutions for businesses working within logistics, forestry, public transport, construction, military and security.
Blending Handheld's products with 2DTG's barcode decoding software shall extend their use to many other industries and applications, such as automotive, aerospace, electronics, etc.
The 2DTG's software for Handheld's mobile computers will begin shipping in July 2014. For more information, please visit "Rugged Computers" section of our site.
Contact: David Peters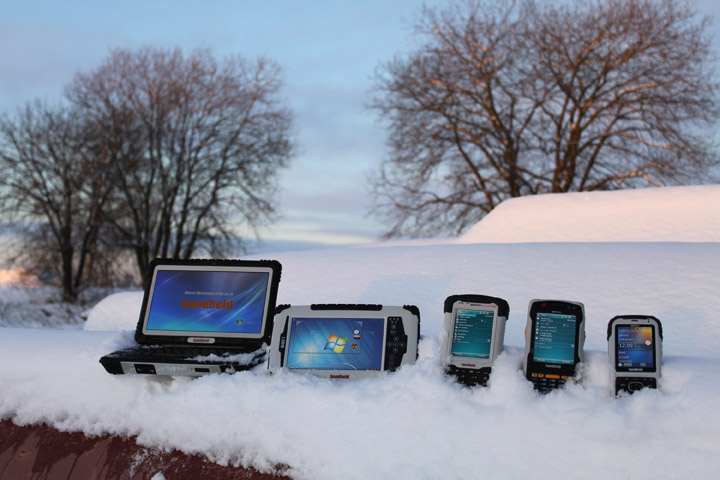 Toll Free: , ext. 1002 Local / Direct: FAX: 1.301.302.0892 Email:
sales@2dtg.com