The GS1 system of standards is the most widely used supply chain standards system in the world.
The GS1 System provides several types of bar code for use by GS1 members depending on the application, including EAN/UPC, GS1 DataBar, GS1-128, ITF-14, GS1 DataMatrix, GS1 QR Code and Composite Component.
2DTG is offering GS1 compliant Data Matrix and Linear libraries, including GS1 Databar.
GS1 QR Code uses a special start combination to differentiate the GS1 QR Code symbol from the other QR Code symbols - Symbology Identifier.
2DTG's decoding library returns Symbology Identifier that can be used by GS1 users when building their applications. More about GS1 compliance in the User's Guide …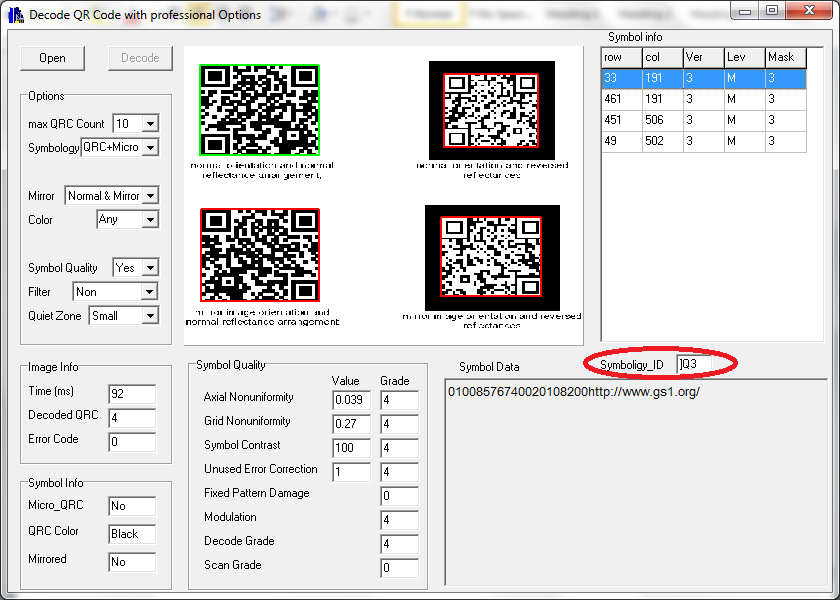 New release supports also additional feature - Mirror Mode decoding of QR Codes.