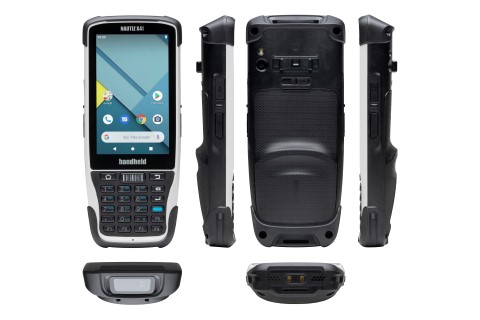 The Nautiz X41 is a valuable tool for warehousing, logistics, field service, security, public safety and similar sectors, the Nautiz X41 rugged handheld is built to go wherever your work takes.
It features both a high-brightness resistive 4-inch touchscreen, having rain and glove mode, and real numeric keypad, without sacrificing portability - it weighs just 9.5 ounces (270 grams).
The Nautiz X41 is built to withstand rough use, such as drops and tumbles, and it is unfazed by environmental factors such as extreme temperatures, dust and water, proved by stringent industry and military-standard durability tests. The Nautiz X41 is IP65-rated and meets stringent MIL-STD-810G test standards. You can use the Nautiz X41 in heavy rain or bright sunshine, fog or dust — and when you're done, just rinse it off and toss it in the truck with the rest of your gear.
The Nautiz X41 has all the communication functionality you need; use it as a phone or send and receive data over WLAN, BT, 4G/LTE and NFC. And running Android 11 with GMS-certification Google GMS gives you full access to Google Maps and Google Play Store apps.
The unit comes with your choice of high-performance 1D laser scanner or 2D imager for super-fast and accurate scanning and barcoding tasks. It also features a 8MP camera with auto focus and LED Flash.
Add-on / Upgrade options by 2DTG:
Barcode Decoder for DPM/Dot Peen applications
Brand Protection and anti-counterfeiting: Data Matrix Authentication and/or Encryption